Punk Monkey Gig at The Wanch - 18th March 2016
To celebrate the year of the monkey, we're playing a show with our mates After After Party and Two Finger Salute at our first Wanch gig for 2016!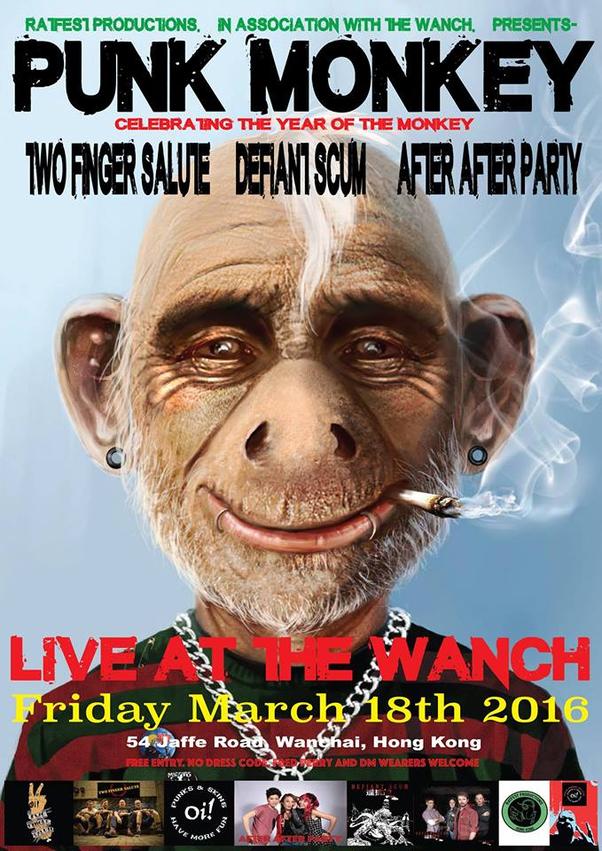 Come along and see all of Hong Kong's punk bands on the same night!
(I know, small scene...)
Facebook event page: https://www.facebook.com/events/926716784114977/
Friday, 18th of March 2016
Starts 8:30pm
Cost: FREE
Venue: The Wanch - 54 Jaffe Rd, Wan Chai, Hong Kong.
Directions: Catch the train to Wan Chai, go out Exit C and turn left. Walk two blocks along Lockhart Rd past all the strip bars, and turn right on Fenwick St. Take a left onto Jaffe Rd and The Wanch will be just in front of you. Can't miss it!