Guangdong Punk & Hardcore Ain't Dead! 15th April, 2016
We're playing a gig organised by UniteAsia.org at Focal Fair in Hong Kong on the 15th of April, 2016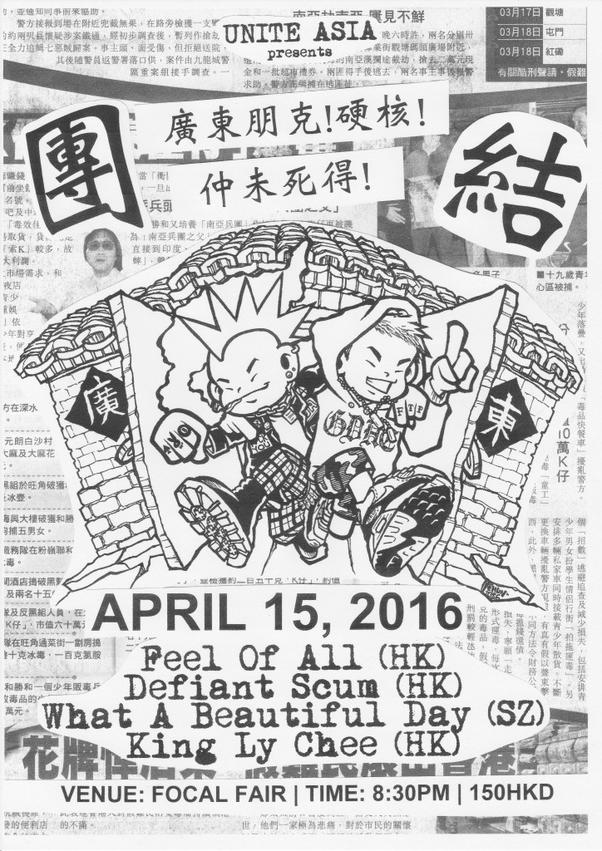 We're playing at an upcoming gig organised by UniteAsia.org
It's a crossover gig with one punk band (us!), two hardcore bands 'King Ly Chee' and 'What A Beautiful Day' (from Shenzhen) and a pop-punk band 'Feel of All'.
We're going to cover a Blood For Blood song to get into the hardcore vibe.
Gig starts at 8:30pm
Venue: Focal Fair: 28/F, Park Avenue Tower, 5 Moreton Terrace, Causeway Bay, Hong Kong
Price: HK $150
Facebook event here: https://www.facebook.com/events/986289521447375/
See ya in the pit!